DROP OFF AND LOCK UP
DROP OFF
Separate dry cleaning (Dry Cleaning bag) from laundry (Wash&Fold bag). Pop them in a locker (Our lockers are situates in the basement of Towers A & B), input any 4-digit code, and turn the knob.
PLACE ORDER
Use The Laundry Press App, the website, or Text the locker number to +353 (86) 180 377
PICK UP
Get a text/email when your order is ready with the new locker number and code. Pick up your clean clothes from the locker whenever you like!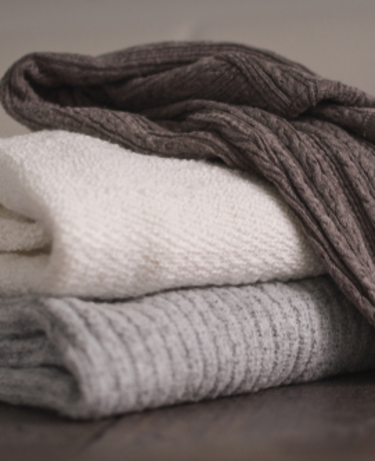 CUSTOMER FEEDBACK
✩✩✩✩✩ - Robyn
The Laundry Press has been a great service to have in our building, and have taken excellent care of my uniform. They're always flexible with pick up times and they make sure my suit is returned to me safely. The collection staff are lovely also.

✩✩✩✩✩ - BBH
Excellent service and communication, well priced and high quality finish! Couldn't ask for more and would definitely recommend the team who across each of the services i have used (dry cleaning, alterations, repair)!

✩✩✩✩✩ - Steph
I decided to try the Laundry Press services last week as they opened a few lockers in my residential complex. And I had a really great experience. My clothes were professionally cleaned in just two days and I keep receiving updates throughout the whole process.
FAQ'S
WHAT IS The Laundry Press?
The Laundry Press is introducing a new way to dry clean, launder, and take care of your shoes.  We're placing lockers in residences, offices, gyms, and other convenient locations.  At our lockers, you can pick up and drop off your items on your schedule, 24 hours a day, 7 days a week.

HOW DO I GET STARTED?
Easy. Click SIGN-UP/LOGIN at the top of the page and follow the steps to create an account.   

HOW LONG DOES IT TAKE?
The Laundry press aims to return your clothes within 2 days if dropped off before 9 am. We offer an express service if needed

WHAT ARE THE LAUNDRY PRESS BAGS FOR?
Your first order will be returned in a protective garment bag barcoded with your information. Please keep this and reuse to drop off future orders. The bag opens from the bottom and closes using the drawstring.

HOW DO I DROP OFF MY FIRST WASH & FOLD ORDER?
On your first wash & fold order, put your items in a plastic bag in a different locker than your dry cleaning order & bag.  In the app, let us know the order is for wash & fold, and we will return your order in an a bag that you can then re-use in future orders.
Your colors will be separated from whites, and we never mix your clothes with another customer's.  We will then clean your order per your preferences, fold your clothes, and match your socks!

CAN I DROP OFF CLOTHES ON MY HANGERS?
We ask that customers do not drop off clothes with personal hangers.  Unfortunately, it is impossible and potentially harmful to the garments to keep hangers with any garments throughout the cleaning process.  We will gladly take back any wire hangers for recycling purposes, just include these at the bottom of your drawstring Dry cleaning bag!

HOW DO I PAY?
Simply save a credit card in your online account profile and it will be securely charged on all future orders. We also email you an itemized receipt with every order so there are no surprises. You must have a credit card on file in order for your order pick-up information to be released.

HOW DO I TELL YOU MY CLEANING PREFERENCES OR INSTRUCTIONS?
You can input your preferences in your online account profile, and we'll save them for all future orders. You can also use our app to tell us about tough stains, indicate missing buttons, or any other special instructions.  You can also always email us with any special instructions.  Do not include paper notes as these often get lost during transit!

WHERE DO MY CLOTHES GET CLEANED?
Our cleaning partners were recommended by the top hotels and bridal boutiques in the city. They service five star hotels, providing superb eco-friendly cleaning for your garments.

ARE YOU GREEN?
While 85% of dry cleaners use a toxic, petroleum-based solvent called Perc, we use a safe, greener alternative.

WHAT HAPPENS IF I'M OUT OF TOWN AND I LEAVE MY LAUNDRY IN A LOCKER FOR A WEEK?
Not to worry!  We'll send you a reminder or make special arrangements if there is an issue.